frequency Dispersion machine
Product Detail
Product Tags
The frequency disperser is a new type of product designed according to the actual needs of production. It is mainly used in the pre-production experiments of various liquid pastes such as paints, paints, pigments, plastics and foods. Providing the right data for large-scale production, it can also be used for small batch production, which can disperse 5-100L.
This machine is used in test formulation, color matching, scientific research and micro production. Specially designed for laboratory use. Simple mechanical structure, stable operation, flexible use, variable frequency shifting, mainly used for low-speed mixing and stirring of various viscosity liquids and solid powders, high-speed dispersion and dissolution of experimental machinery, materials rotating through special blades in various speeds The shear is generated to rapidly disperse the aggregate, thereby achieving dissolution, emulsification, homogenization, high quality, high efficiency, and wide application fields.
Through the high-speed operation of the dispersing disc, the material is in an annular flow, and a strong vortex is generated, which spirals down to the bottom of the vortex. Strong shear impact and friction between the particles, achieving rapid dispersion, dissolution, uniform mixing, and emulsification.
·Model: NLF-1.5 / NLF-2.2
·Motor power: 1.5KW/2.2KW
·Rated voltage: 380V/220V
·Processing capacity: 5L-100L
·Dispersion disc diameter: φ100, φ120, φ150mm
· Lifting stroke: 500mm
·Speed: 0-1500rpm/0-3000rpm
·Contact material: 304 stainless steel
·Dimensions: 720x600x1320mm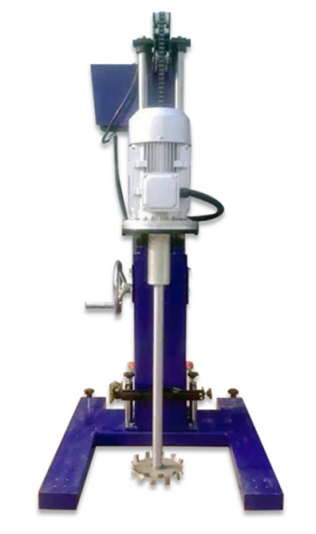 ---
Previous:
Low speed refrigerated Centrifuge
---
Write your message here and send it to us
Products categories