small laboratory Dispersion machine
Product Detail
Product Tags
1.the machine uses double-axis constant lift system, lift convenient.
2.using string excited commutator motor, through the intelligent motor speed control device. The implementation of stepless speed regulation of the motor. Application of digital PID technology, high precision control, digital direct display shaft speed.
3.disperse the impeller and sand mill disc and the shaft with the thread directly connected.
4.by the left and right holder on the barrel fixed, the cylinder jacket structure, can be through the cooling water, made of stainless steel materials.
Use and maintenance:
1. Use the sanding disc or the dispersing impeller with the rotating shaft.
2. Rotate the motor to lock the bolt, adjust the height of the shaft and the container, clamp the motor seat and the container, insert the material and cover the container cover.
3. Turn on the power, turn on the power switch, wait for the controller to complete the initialization, the four digital display 0000, and then adjust the speed to the required speed.
4. If the initialization end of the digital display ----, said speed potentiometer is not 0, then as long as the speed knob knob clockwise in the end, the 4-digit LED display 0000, and then adjust the speed knob to the required Rotating speed.
5. When the speed is greater than 4000r / min should not be empty.
● Operation mode: 7- inch color touch- screen
● Display value: Concentration value
● Data range: 0.000~999.9
● Testable: K, Na, Li
● Channel Qty: 3
● Range ppm:K 0-100,NA 0-160,LI 0-100
● LOD ppm: K 0.01,Na 0.01, Li 0.1
● Linear error: K 0.195, Na 0.69,Li 0.15
● Response time: <8s
● Sample uptake: <6ml/min
● Stability: < 3% drift over15s when continuously aspirating.
● Reproducibility: < 3% coefficient of variation for 7 consecutive samples
● Curve Graph: Display
● Printer: Optional build-in thermal printer
● COM: USB
● Fuel: LPG
● Power: AC220V±22V 50Hz±1Hz,250W
● Packing size: 570mmX530mmX400mm 0.12M 18kg
| | |
| --- | --- |
| Model | NBF-400 |
| Motor power | 400W |
| Voltage | 220V/50HZ |
| Speed | 0-8000rpm |
| Disperser disc diameter | Φ50mm |
| Lifting stroke | 250mm |
| Tank volume | 1-5L |
| Weight | 27kg |
| Dimension | 425*425*700mm |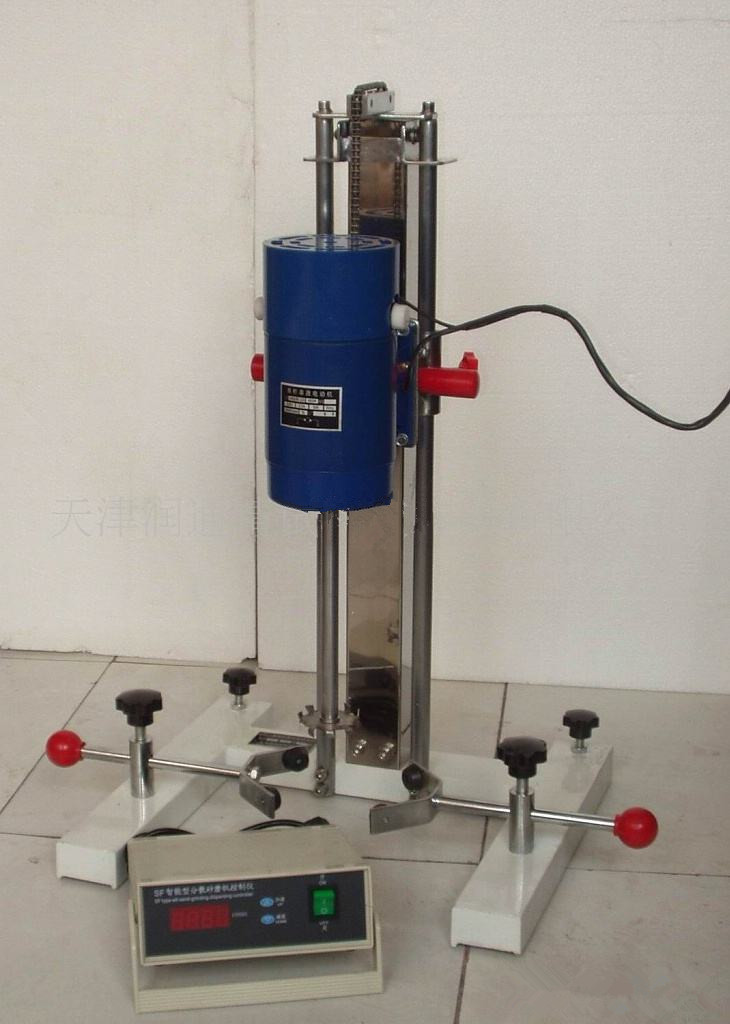 ---
Previous:
Paint disperser machine
---
Write your message here and send it to us
Products categories