Large rotary vacuum evaporator
Product Detail
Product Tags
• The main bracket is made of stainless steel and aluminum alloy with reasonable structure and materials.
• All glass components are borosilicate glass (GG-17), high temperature, anti-corrosion.
• Sealing system adopts imported fluorine rubber and Teflon two-way combination seal, long corrosion-resistant life, to maintain a high degree of vacuum.
• Vacuum gauges show real-time vacuum, oil-based table with anti-vibration characteristics.
• Upright three-layer serpentine coil condenser, main cooler + double cooler, ensuring high recovery.
• Continuous feeding for customer's convenience, valve type feeding valve socket PTFE tube.
• Collecting bottles are equipped with dropping materials to facilitate the collection and discharge of evaporated extracts.
• All valves use the latest integrated hand wheel valve, sealing is good, the operation is more simple and convenient
• Brushless DC motor, stable rotation, no spark, slow down by force.
• The pot is made of high-quality 304 stainless steel, corrosion-resistant and durable. The outer layer of the pot is covered with a silicone layer, which makes it safer to use at high temperature.
• Over-temperature protection function, when the actual temperature exceeds the set temperature of 5 ℃, the machine will automatically power-off heating.
• Anti-dry function, the heating pot lower than the heating pipe, the machine will automatically power off.
Power supply
220V/50HZ 

(

various power supply and plug can be customized)

Rotating motor power
60W
Lifting motor power
40W
Heating power
4.5KW
Vacuum degree
0.098Mpa
Rotating flask capacity
10000ml  Φ280mm/Φ95mm flange mouth
Collecting flask capacity
5000ml  Φ230mm/Φ50mm flange mouth
Rotating speed
0-120rpm/min
Temperature controlling range
0-400℃
Temperature controlling accuracy
±1℃
Glass temperature range
-80-250℃
Lifting stroke
0-180(mm)
Condenser size
MainΦ130×640H(mm)  DeputyΦ130×410H(mm)
Feed valve
Φ35 flange mouth
Release valve
Φ35 flange mouth*2pcs
Discharge valve

¢

style="font-family: Calibri;">10mmglass and lean discharge port
Bath size/volume
Φ350×220H(mm) about21L
Dimension
1100*400*1900(mm)
Packing size
1070L×520W×1210H(mm) about0.67m3
Gross weight
95KG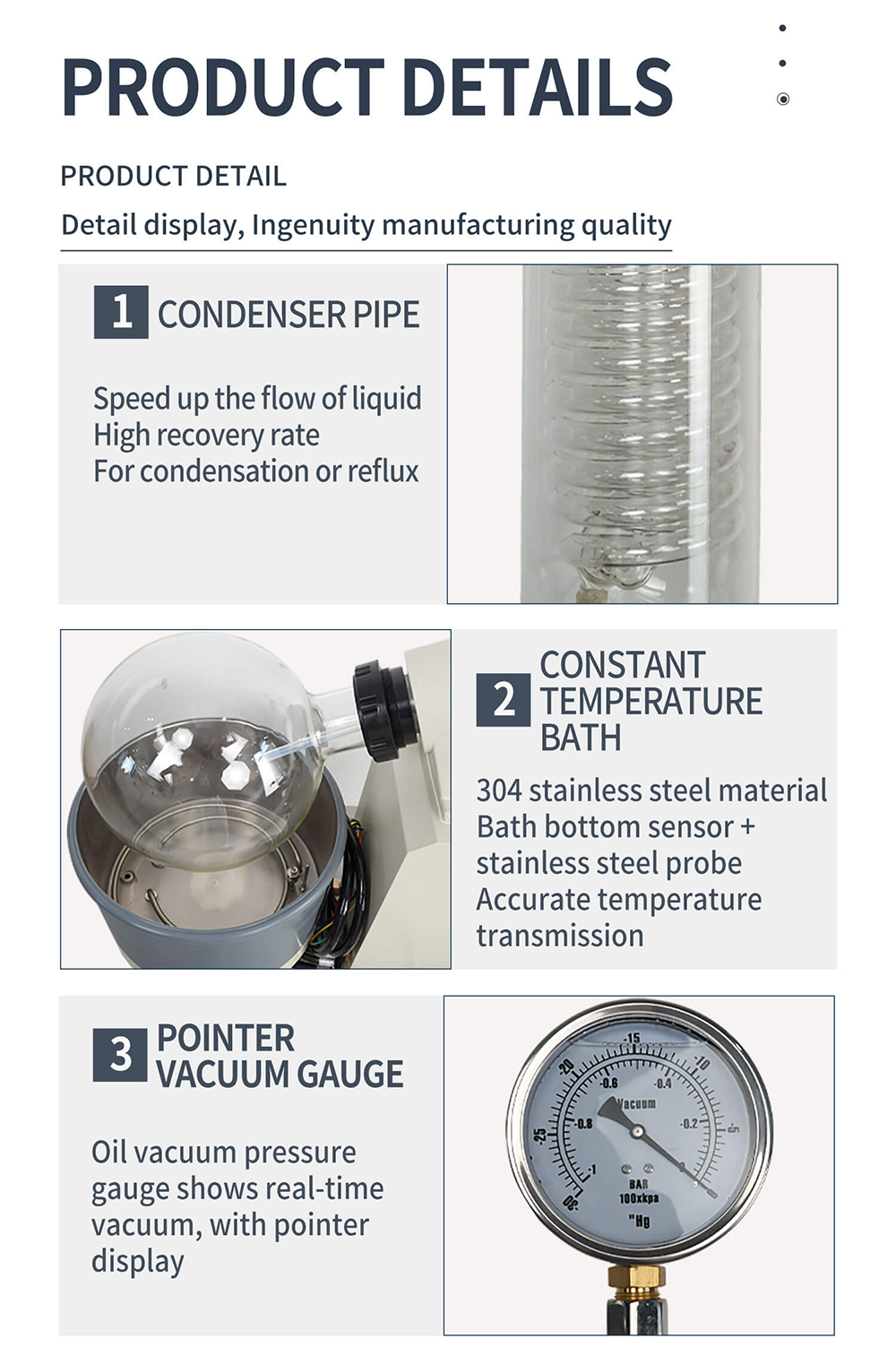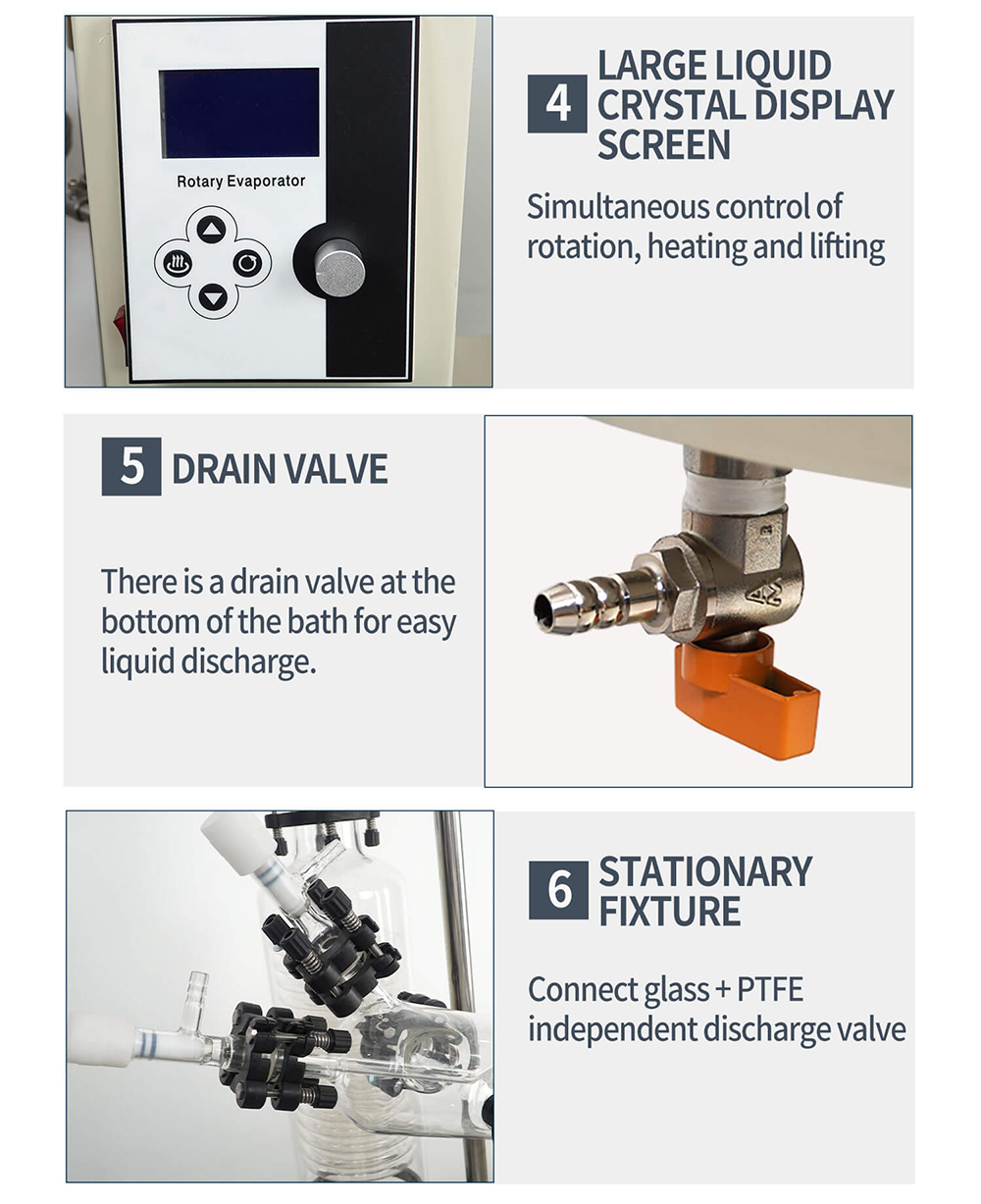 ---
---
Write your message here and send it to us
Products categories