10L double layer jacketed glass reactor
Product Detail
Product Tags
The 10L double layer jacketed glass reactorr is a commonly used biochemical instrument, which is widely used in modern fine chemical, biopharmaceutical, scientific research and experimental industries. It can be used for concentration, distillation, retention and separation under constant speed, constant force, and constant temperature conditions. Purification reaction is an ideal equipment for teaching, experiment, pilot test and production.
1. The whole set of glassware is made of GG3.3 borosilicate glass, which has good chemical and physical properties
2. The limit temperature of high temperature experiment is 250°C, and the limit temperature of low temperature experiment is -60°C.
3. Titanium ring, new type titanium alloy mechanical seal, sealing 0.098Mpa.
4. The temperature of PT100 is liquid crystal display. Temperature measurement is more accurate and convenient.
5. Frequency conversion speed regulation, AC induction motor. Constant speed, brushless, no spark, safe and stable, continuous work.
6. High-quality 304 stainless steel all-inclusive PTFE stirring rod, three-blade propeller structure.
7. The bottom flange discharge port has Teflon value, and the aluminum flange fixed container has no dead corners.
Model
NB-10L
Glass Material
GG-17
Frame Material
304 Stainless steel
Fittings Material
304 Stainless steel
Moves
Brake Caster
Reaction bottle capacity
10L
Jacketed Capacity
6L
Flanged out of the oil circulation port
Low feed high outlet
Reaction bottle cover
Six port
Discharger port distance to ground
450mm
Temp. range
 -80-250℃
Vacuum degreee
0.098Mpa
Stirring speed
0-450rpm
Stirring diameter
12mm
Stirring power
90W1/3
Coltage(V/Hz)
220V/50Hz
Dimension(mm)
520*520*2000
Packing size(mm)
1370*590*800
Packign weight

(

KG

)

68kg
Remark: This product is for civilian use only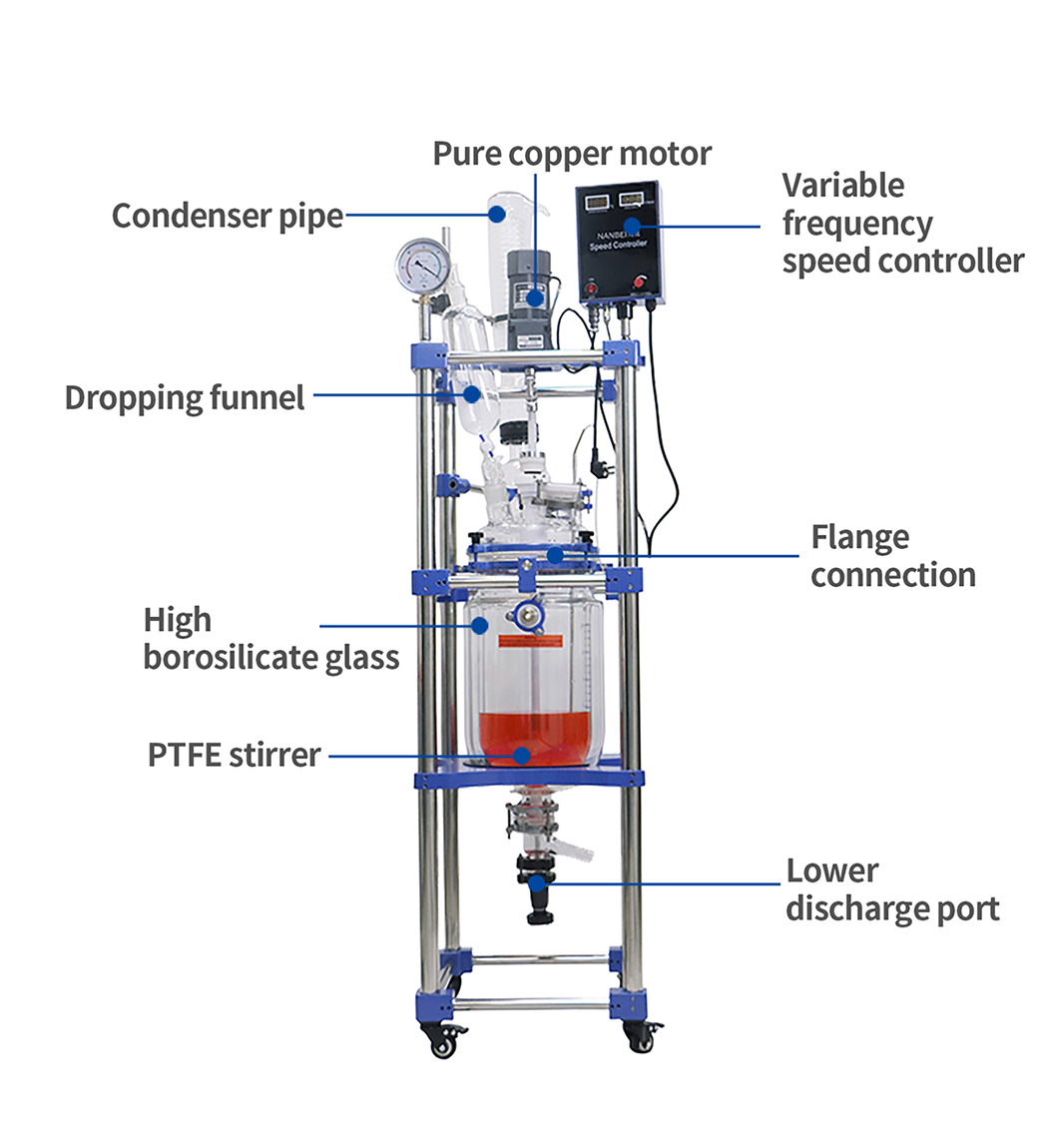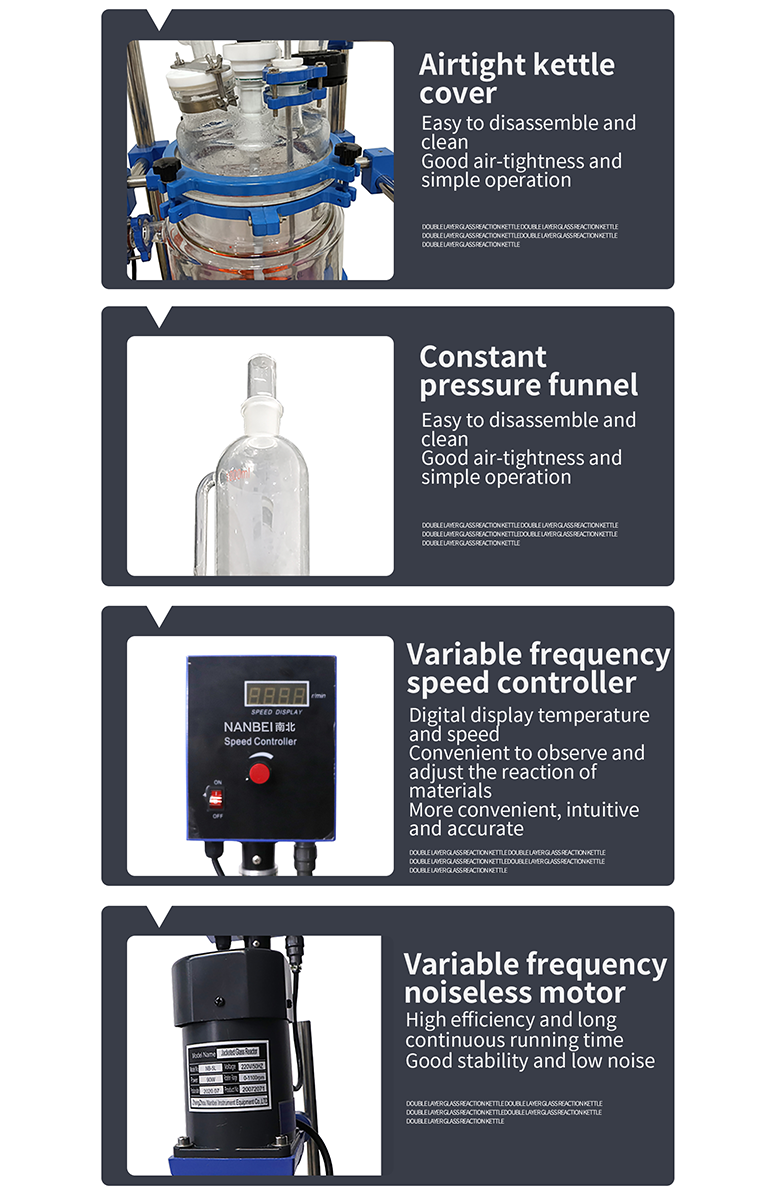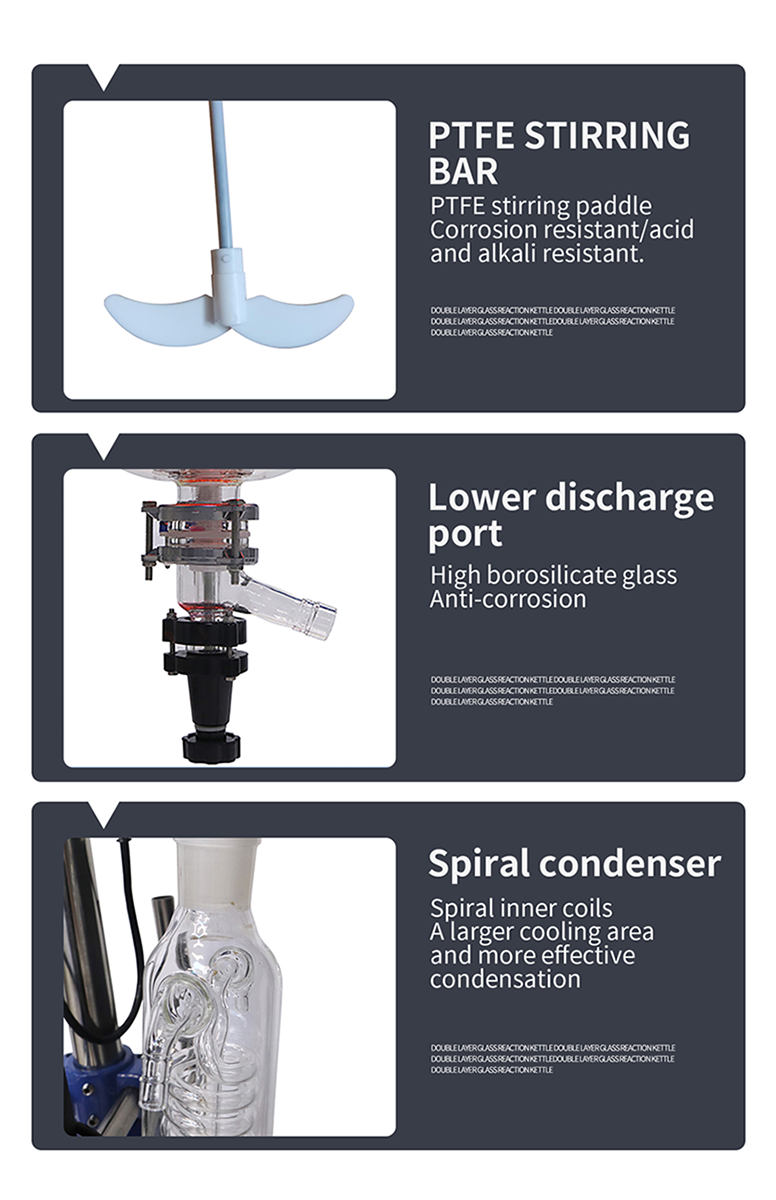 ---
Previous:
Vertical Planetary Ball Mill
---
Write your message here and send it to us